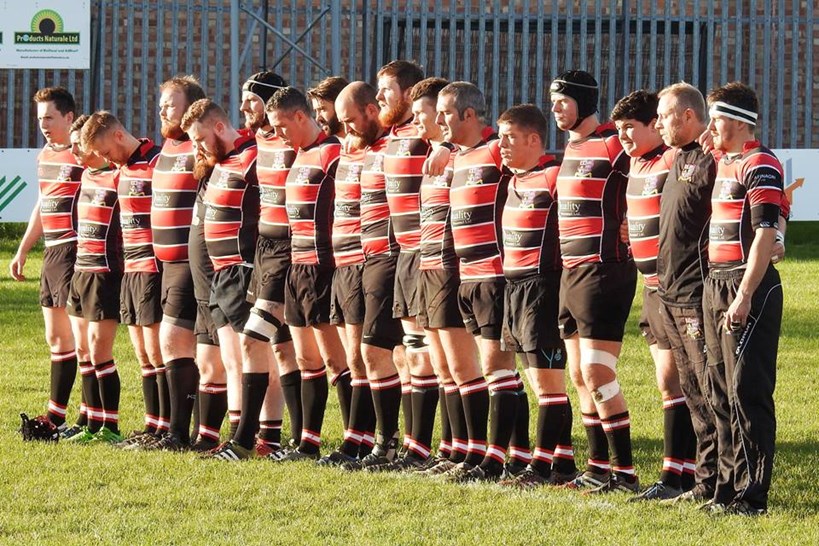 Dear Supporter
 Re: Hullensians Crowdfunder Project
Just want to say a massive thank you to everyone that's supported our CrowdFunder Pitch Drainage Project so far. We have gone through the £5,000.00 barrier with the total standing at £5,230.00 which is 53% of our £9,800.00 target. Amazing and thank you to our 82 supporters that have helped us reach this total!
But we still need supporters to pledge whatever they can so we can deliver the project, please have a look at the video and project  in the link https://www.crowdfunder.co.uk/emergency-pitch-drainage-and-facility-upgrade
we've had some amazing individual and corporate donations so far but it's the smaller ones of £5 from some of our younger members that have the most impact J after all its this generation of players together with the current players in the adult section that will benefit from the work carried out on the 1st team pitch.
If you've already made a pledge THANK YOU once again, if you haven't please have a rummage down the back of the sofa, raid the swear jar and donate whatever you can. It will make a difference. The clock is ticking and we have less than 32 days to reach our target.
Earlier this week we met with our contractor Lawn n Order to agree the scope of works and have extended the project to not only include the new pitch drainage but also to have the pitch laser levelled and100 ton of Sports Sand applied to improve the overall soil content. We are confident that this additional work can be completed if we hit our £9800 target. We have already started work on a new pathway from the Club House past Summerbridge Doors  to the far side of the pitch which will be great for those wet afternoons watching rugby!
Rugby is returning and the RFU and Government have agreed on a modified format that will see rugby played early in the New Year nearly 12 months since COVID-19 stopped all play down at Springhead Lane. So we look forward to seeing you all again soon.